One of the effects of serious disease that not even the most skilled doctor and the latest medical equipment can remedy is the constant fear of a possible relapse due to the damage done. That is why preventative medicine is so important.
The top fatal diseases afflicting modern man are cancer, heart disease, and cerebrovascular disease. The key to preventing these lifestyle-related diseases, which can strike so suddenly, is early detection through detailed internal examinations by highly skilled doctors using state-of-the-art equipment.
The basic Nankai Travel International Medical Tour plan combines PET scans for cancer, as well as cerebral and cardiac checkups to ensure those top causes of death are covered, in addition to a range of other services. Alternatively, if you want to undergo various checkups at once, refer to the Set Plan for more details.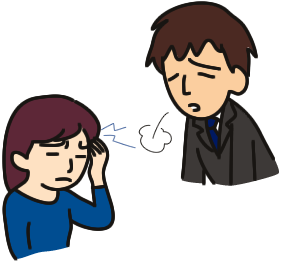 • Airport pickup
• Transportation between the hotel and
the hospital (a hired or private car)
• Accommodation
(generally executive class or higher)
• Breakfast, tour interpreter,
shopping center guide
• Airport drop-off

Checkup approximation fee is about 250,000yen to 600,000yen.
*More details about fee, please contact us.



You will be required to answer a medical history questionnaire in advance.

We take you from the airport to your assigned hotel, where you will undergo a simple initial health check based on the medical questionnaire and have the entire procedure explained.

On arrival at the hospital the next day, a doctor will conduct a preliminary health check based on the previous day's interview before the tests begin. You do not need to worry about language problems. The checkup will be conducted by doctors fluent in English, or you will be accompanied by a medical interpreter.

The doctor will present his observations and diagnosis once the tests are complete.
A detailed report will be sent to you at a later date.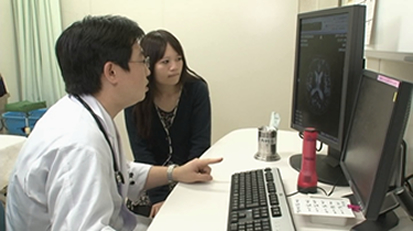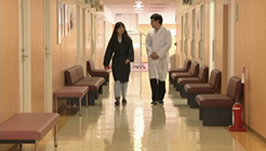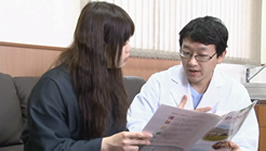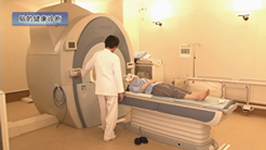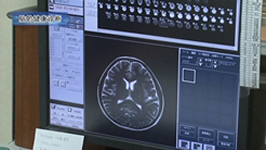 Choose from the following checkups at a world-class medical institute.

Hospital: Tokushukai Hospital
(takes approx. 4 hrs)
Checkup includes:
Cardiac ultrasound scan
Ultrasound of carotid artery
Ultrasound of lower extremities
Ultrasound of renal artery


ABI (ankle-brachial index) test
PWV resting ECG
Load ECG
Chest x-ray
Blood test
Urine test

Hospital: Tokushukai Hospital
(takes approx. 4 hrs)
Checkup includes:
PET scan
CT scan
Stomach x-ray
Abdominal


ultrasound
Mammogram
Blood test
Urine test

Hospital: Tominaga Hospital
(takes approx. 4 hrs)
Checkup includes:
Cranial MRI
Cranial & cervical MRA
Cranial x-ray CT Ultrasound of carotid artery


Blood & urine tests
Fundoscopy
ECG


Undergo one checkup by combining the cancer, cardiac and cerebral plans.

Hospital: Tokushukai Hospital (takes approx. 8 hrs)
Checkup includes:
Cardiac ultrasound scan
Ultrasound of carotid artery
Ultrasound of lower extremities
Ultrasound of renal artery
ABI (ankle-brachial index) test
PWV resting ECG
Load ECG


Chest x-ray
Blood test
Urine test
PET & CT scans
(for lifestyle diseases &
hepatitis)

Hospital: Tokushukai Hospital, Tominaga Hospital
(takes approx. 8 hrs)
Checkup includes:
Cardiac ultrasound scan
Ultrasound of carotid artery
Ultrasound of lower extremities
Ultrasound of renal artery
ABI (ankle-brachial index) test
PWV resting ECG
Load ECG
Chest x-ray


Blood test
Urine test
Cranial MRI
Cranial & cervical MRA
Cranial x-ray CT
Ultrasound of carotid artery
Fundoscopy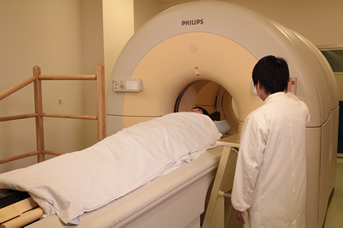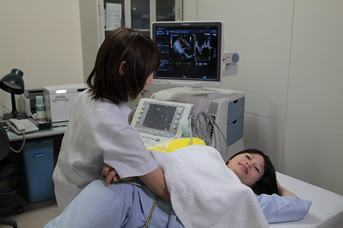 Hospital: Tokushukai Hospital, Tominaga Hospital
(takes approx. 8 hrs)
Checkup includes:
PET & CT scans
(for lifestyle diseases & hepatitis)
Urine test
Cranial MRI
Cranial & cervical MRA


Cranial x-ray CT
Ultrasound of carotid artery
Blood & urine tests
Fundoscopy
ECG

Hospital: Tokushukai Hospital, Tominaga Hospital
(takes approx. 12 hrs over 2 days)
Checkup includes:
Cardiac ultrasound scan
Ultrasound of lower extremities
Ultrasound of renal artery
ABI (ankle-brachial index) test
PWV resting ECG
Load ECG
Chest x-ray
Cranial MRI
Cranial & cervical MRA


Cranial x-ray CT
Ultrasound of carotid artery
Blood & urine tests
Fundoscopy
ECG
PET & CT scans
(for lifestyle diseases &
hepatitis testing)